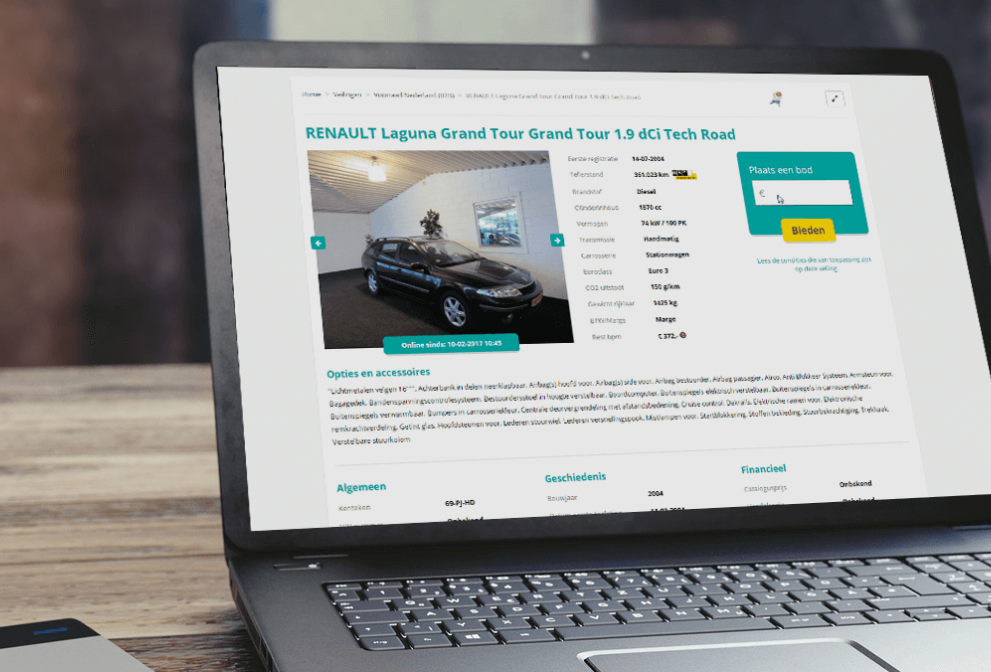 Why Automotive Trade Center, VWE's online car auction?
With Automotive Trade Center we bring seller and buyer, both nationally and internationally, together on an independent auction and trading platform. Automotive Trade Center offers full service support for the entire purchase and sales process. It is a powerful and flexible system in which you determine how you design your remarketing process.

Doing business internationally is not always without risk. Because are the business documents of this foreign company correct, do I get my BPM back and is everything properly arranged from a tax point of view? We take all these worries away from you. With Automotive Trade Center from VWE you can do international business without having to cross the border.
How does it work?
With Automotive Trade Center you have the choice: do I sell this car within my own permanent buyer group, or do I also offer this car to the group of international companies that are connected to the platform. By offering your used cars through various sales channels, you increase the chance of a higher return, but with the convenience of one simple system. 

If the occasion has been assigned to a foreign customer, we will ensure that the file is closed in one day in accordance with current legislation and regulations. This offers security for both the supplier and the buyer. In the case of a domestic transaction, you can also choose to handle the settlement yourself.
Advantages
Independent platform where sellers and buyers come together
Doing business internationally, but delivering nationally
Carefree national and international transactions
Files closed the same day in accordance with current laws and regulations
No risks with BPM tax recovery
Security for provider and buyer
More information
Would you like more information about VWE's Automotive Trade Center? Fill in your details below and we will contact you within two working days.
Contact about Automotive Trade Center