MOT
MOT approvals: fast and complete via My VWE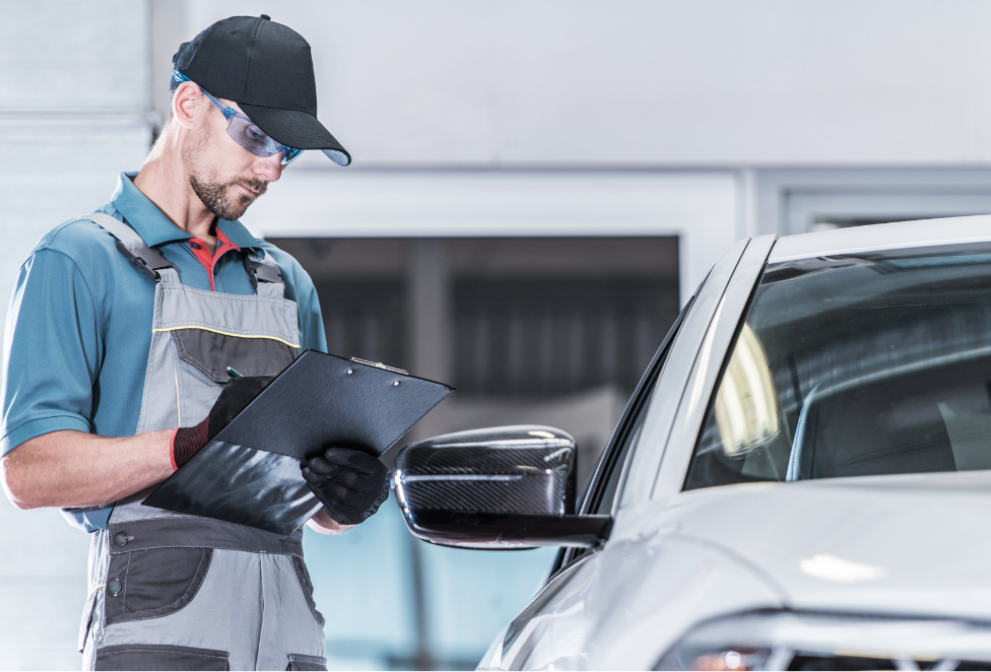 Why deregister MOT via VWE?

Quickly unsubscribe MOTs? Insight into the number of MOT inspections that you perform? And want to know what is happening in your local work area?

All of this is possible with VWE's MOT service! With a versatile and flexible system full of useful tools, we help you quickly run your MOTs and understand your performance and opportunities in your area of work. What does that yield? More MOTs per day and higher turnover.
How does the MOT work in My VWE?
With the MOT in My VWE you can do your inspections even faster. For example with the helpful search function. In this video we explain how it works:
Insight into your own performance and your local work area
If you use the VWE Maintenance Module, you will receive the MOT Performance Monitor for free. With this monthly report you will gain insight into:
… your business stats:
Number of inspections in recent months, divided into company cars and passenger cars
Comparison of the number of inspections with the previous year
The number of inspections per judge, divided into approvals and rejections
Average number of inspections per judge, per day
… - and market statistics:
Market share in recent months, compared to last year
Distribution of MOT inspections by universal vehicles and dealers in the region
Market share and total number of MOTs per zip code area
The expected number of MOTs for the next 12 months
Quickly find the defects with the handy search function
Immediate insight into the current cusum status
More inspections per day due to time savings
Insight into your performance and your local work area
Sign up

Do you want to approve MOT via VWE? Then go to the online registration form and choose the Maintenance Module. 
Want to integrate this service into a dealer or garage management system?

With VWE's XML-mode capabilities, you can easily integrate this service into your garage software package. Suppliers of dealer or garage management systems can integrate many of VWE's services into their own product, via web services. 
 
Read more about web services from VWE