Eurocars Export International
"Just a good company. Perfect"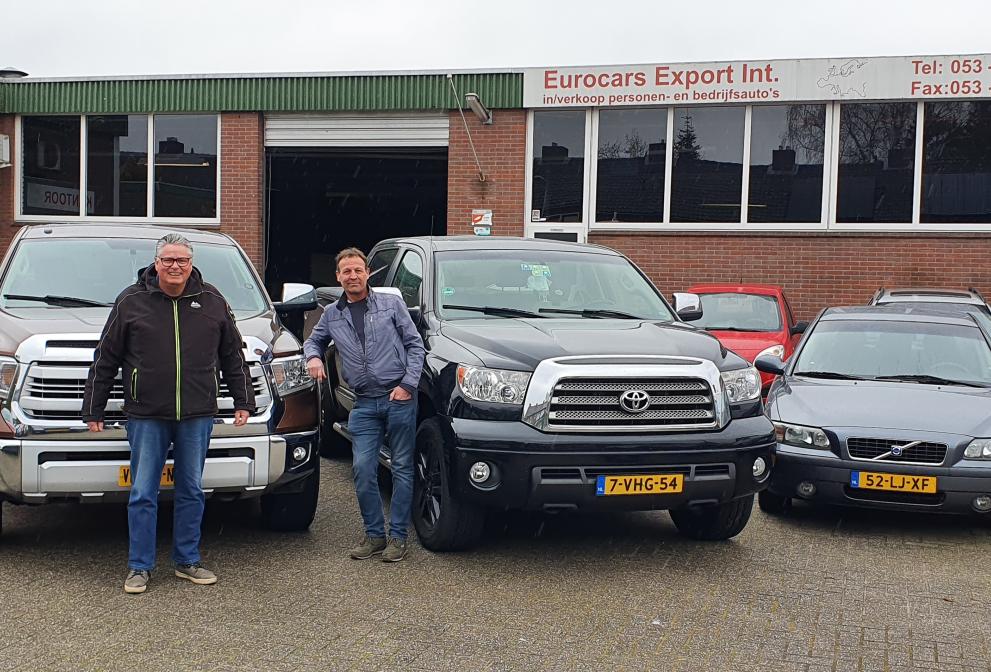 Frans and Gerrit are brothers who worked for an export company. In 1990 they started their own business in Haaksbergen and that is how Eurocars Export International was founded. With approximately 150 used cars, they make great use of, among other things, the export services of VWE. They have been doing this since 2002.
"The RDW has complicated processes. It's all difficult and you don't have a point of contact or expertise. Problems are not solved," explains Gerrit. If there are any uncertainties or problems, he calls his account manager at VWE; Alex. He is always ready to work in a solution-oriented way, whatever the problem. That is why Frans and Gerrit have been customers of VWE for years and will continue to do so. Eurocars is also positive about the car market in Beverwijk, which VWE organized weekly until September 2021. "We really pay for quality and service. It's worth it and that's why we're not going to another party."