Frank Overweg
"It works perfectly from day one"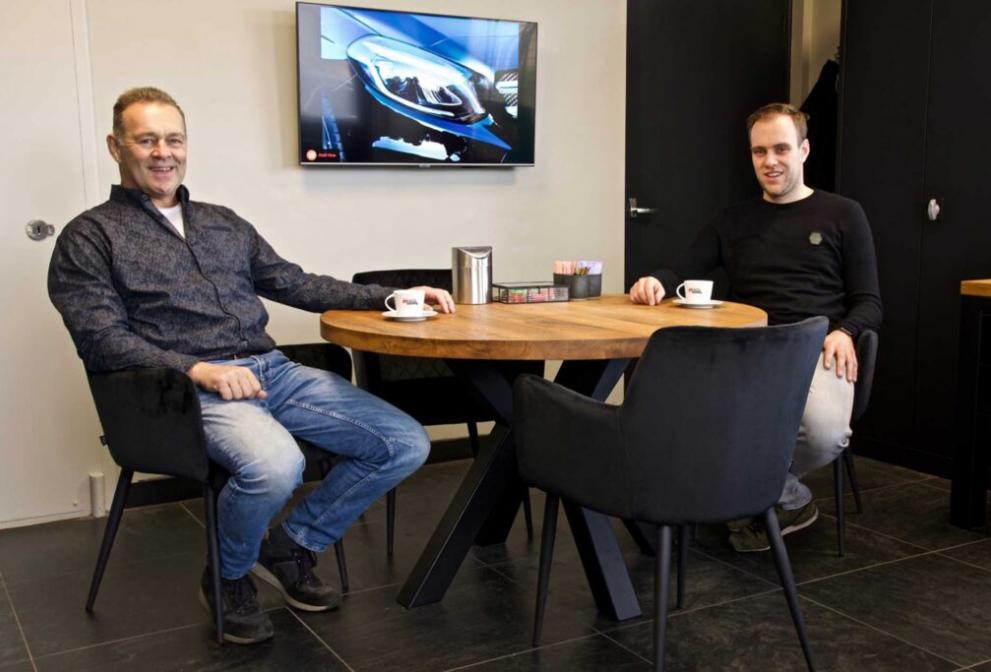 Autobedrijf Frank Overweg is located in Olst – Wijhe and is run by Frank and son Pim. Since 1986 you can come here for repairs and maintenance or to buy or lease a car. They stock all brands and price ranges. The company stands for craftsmanship, customer-friendliness and personal connection. These are values ​​that they also find at VWE Automotive.
Account manager Alex is having coffee with Pim Overweg in Olst-Wijhe. Pim talks about what they all use VWE for: export services, indemnification and registration of vehicles. He has to think for a moment when we ask him how long he has been a customer of VWE. "I think since 2008. At the time, we became a customer of VWE on the recommendation of Autoflex. It worked perfectly from day one."
Autobedrijf Frank Overweg uses the services of VWE not only because they work perfectly from the first moment, but also because it is easy and unburdened. Whatever the problem, VWE is always quick and efficient to help. Pim jokes that Alex from VWE even fixed the printer once, even though that is of course not his job. The values ​​that Frank Overweg car company stands for: craftsmanship, personal bond and customer-friendliness are also important values ​​for VWE.