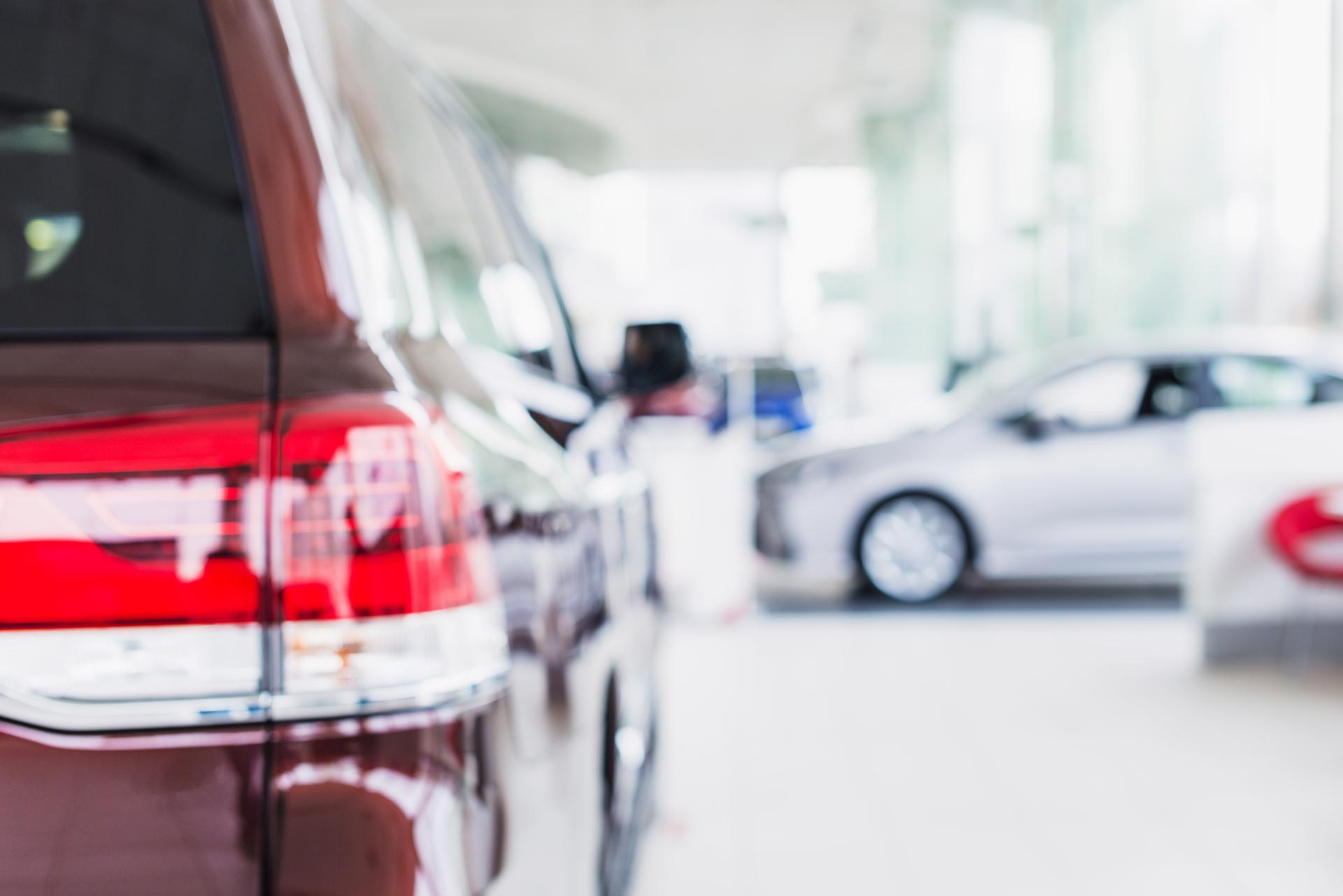 Don't lose control of your stock: essential tools to manage rising inventories
With some solutions from VWE Automotive, one of the ways you can prevent your capital from getting stuck in unsold used cars and being passed by your competitors. We discuss some tools you can use to regain full control of your stock.
Instantly anticipate market changes with the VWE Occasion Manager
As a car company, you may have to deal with increasing inventories. The VWE Occasion Manager can then be the solution. This tool provides you with the most up-to-date data in relation to your occasion stock, so you can respond well to changing market demand.
The first functionality we want to highlight is the Dashboard option. With this functionality, you stay fully 'in control'. You not only measure the important KPIs per branch or brand cluster, but also for the entire dealer group. In a visual display, you immediately see old and new performance or trends and whether adjustments are needed.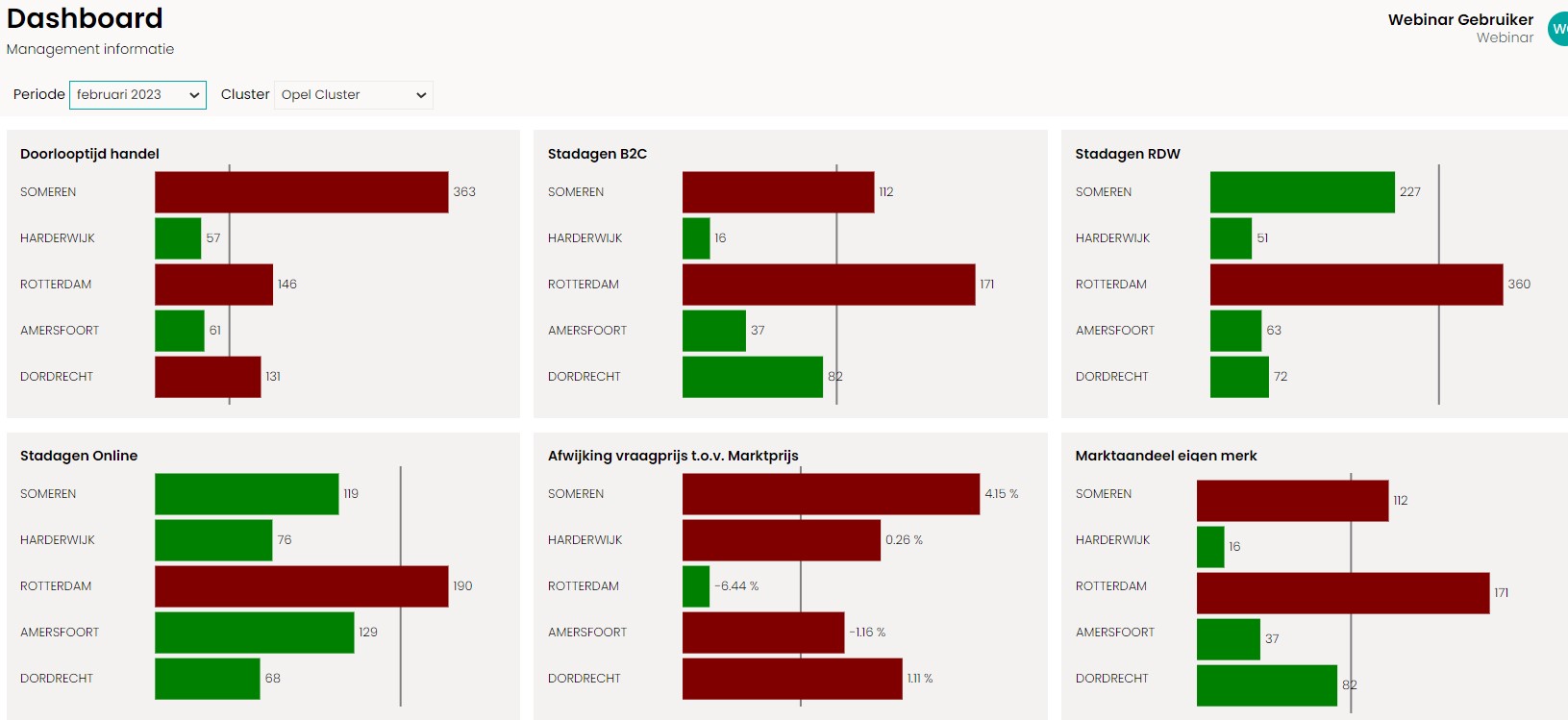 (screenshot Dashboard option within the VWE Occasion Manager)
Keeping stock mix competitive with smart notifications
Do you want a quick and efficient insight into the occasions that require attention? Using the Signal List functionality, the VWE Occasion Manager provides you with a clear report to easily manage your company stock. You can view detailed information, such as which cars are in stock for more than 90 days and which have a higher or lower asking price than the VWE Market Price, so that your ideal stock mix remains competitive. And if any occasions from your current stock have not yet been advertised online, you will be notified immediately.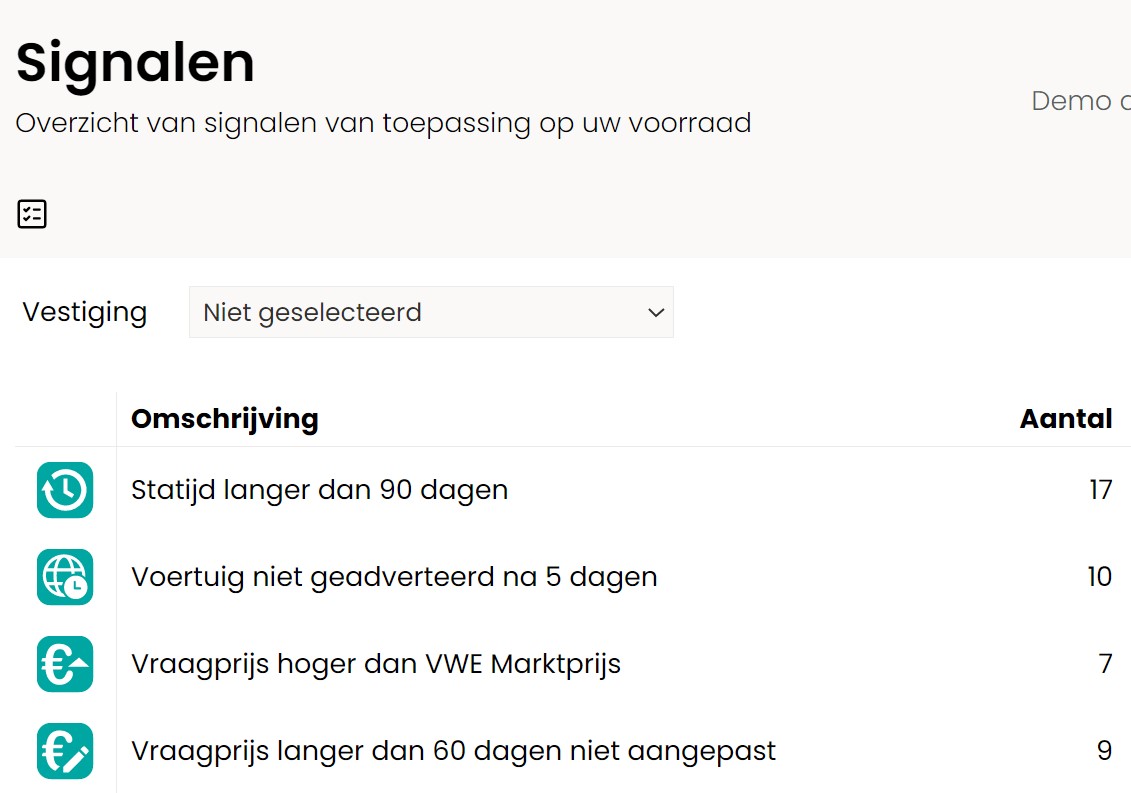 (screenshot Signal List option within the VWE Occasion Manager)
Maximum exposure for your occasions
Another tool we don't want to keep from you is the VWE Advertising Manager within My VWE. Are certain used cars not yet listed on online portals? Then you can easily place these cars online using the VWE Advertising Manager. From a single system, you can advertise them on your own website as well as on various renowned online platforms such as Marktplaats, Autoscout24, Autotrack or Gaspedaal.nl. And if you really want to stand out from the competition, the VWE Advertising Manager gives you the option of placing a catchy ad title, eye-catching text, deep links, photos or videos for maximum exposure.
Want to know more?
Contact us if you want to know more about our services? Please feel free to contact us on 088 - 893 7001 or email info@vwe.nl.